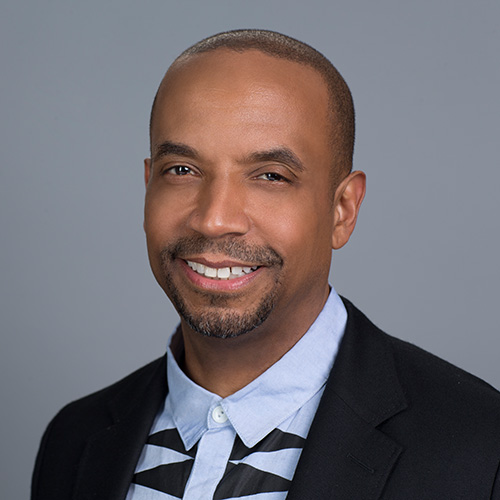 Henry "Que" Gaskins is a branding and marketing visionary best known for helping Reebok transform itself from an athletic shoe company to a lifestyle brand by leading the RBK division and forging pioneering relationships with the likes of Allen Iverson, Jay-Z, 50 Cent, Pharrell, and Shakira, among others.
Currently, Que is the Chief Brand & Innovation Officer for the National Basketball Players Association, the NBPA. In this role, Que created the I.D.E.A. Lab with the mission of improving Innovation, the Development of the brand and profitable assets and I.P., enhancing the Engagement amongst players and brands, and providing Access to culture. Prior to the NBPA, Que was the EVP of Brand Marketing & Strategy for Def Jam Recordings where his mission was to redefine and build the record label of the future. Prior to Def Jam, Que founded QUE-IN a Philadelphia based brand strategy and creative solutions agency. Clients of QUE-IN included: Gas It Up; Collective Shift; Revolt TV; Audio Wear; Li-Ning Sports (Dwyane Wade Brand); Frigo Revolution Wear; Barclays Card US; AfroPunk; Spalding; and RDS Auto Group (Porsche, Lamborghini and Mclaren).
Que has held senior executive marketing positions at Nike, American Eagle Outfitters, Reebok, and Dayton-Hudson. In his first taste of entrepreneurship, Que co-founded the ad*itive, an advertising and lifestyle marketing agency. Clients of the ad*itive included some of the biggest brands in the world: Yum! Brands, truth.com, Colgate, Ultra Sheen, Timberland, Sprite, Amtrak, Choice Hotels, Bermuda Department of Tourism, McDonalds, Reebok, and Volkswagen.
Que's success has given him well-deserved recognition and international acclaim. He has been featured in USA Today, the Washington Post, Philadelphia Magazine, Dime Magazine, Sports Illustrated, GQ, and Details. Que was selected by the CNN network to be a part of their "CNN Essentials" advertising campaign that profiled Que as a leading global marketing innovator. In addition, he has been featured as an expert on "cool" in Advertising Age. Que has published articles on "Cool and Trend Development" in both Sportswear International and The Advertiser magazines.
Que received an award for the Most Outstanding Overall Performance in Business Administration and graduated Summa Cum Laude with the highest GPA in his class from the acclaimed Florida A&M School of Business and Industry. Que successfully completed his Master's Degree in Marketing at The J.L. Kellogg Graduate School of Management at Northwestern University.
Que is the ultimate family man, married 29 years to his amazing wife Cynthia, a professional fitness trainer. Their oldest son H.J. is a Creative Director for a start-up company. Their daughter Roobi is a professional dancer who graduated with honors from Bard College in 2019. Their youngest son Quben (17) is on a path to becoming a professional soccer player at the International Center for European Football in Evian, France and attending high school in the French Alps.